2019-20 School Closing Days Program - Elementary $400 full rate / $320 reduced rate* / Middle School $320 (per school year) / High School $160 (per school year)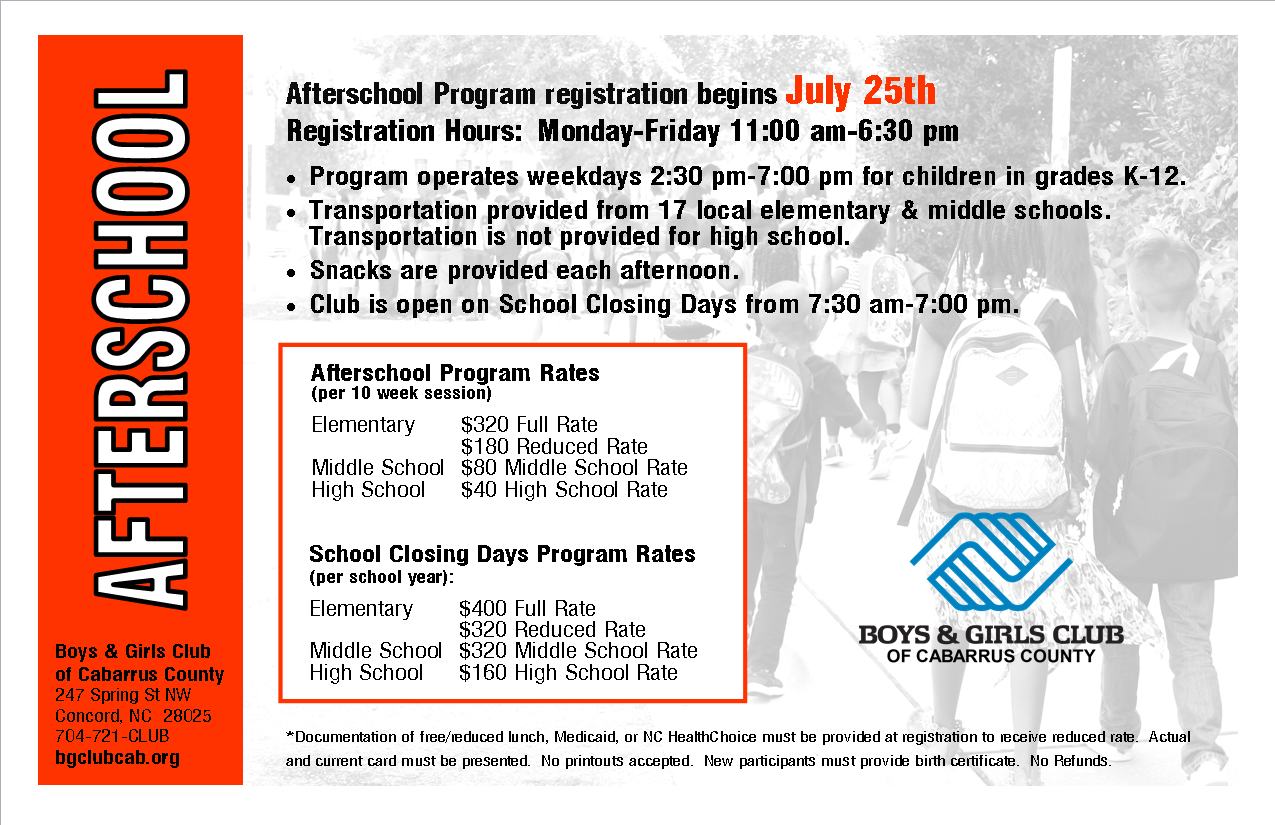 Must be registered no later than August 14 to be able to attend School Closing Days August 19-23. 
Club is Closed August 15 & 16.  No registrations will be accepted on these days.
Registration begins July 26, 2019 and continues throughout the school year
Registration Hours: Monday-Friday 11:00 am-6:30 pm
Program operates on scheduled School Closing Days from 7:30 am - 7:00 pm for children grades K-12
Morning snack, lunch and early dinner are provided each day
* Documentation of free/reduced lunch, Medicaid, or NC HealthChoice must be provided at registration to receive reduced rate. Actual and current card must be presented. No printouts accepted.