2019-20 Afterschool Program - Elementary $320 full rate / $180 reduced rate* / Middle School $80 (per quarter) / High School $40 (per quarter)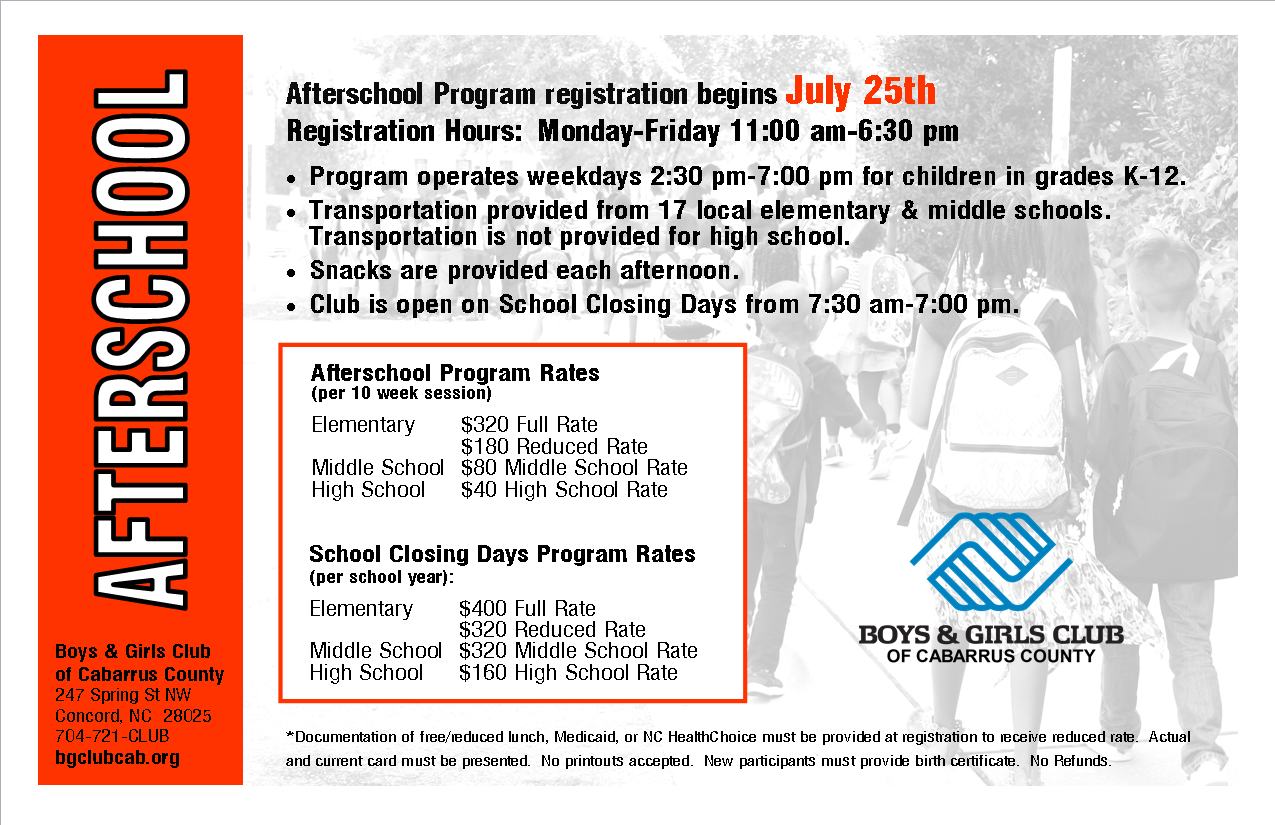 The Middle School Afterschool Program is currently FULL.  Please call the Club to be placed on our waiting list.
Registration begins July 25, 2019 and continues throughout the school year
Registration Hours: Monday-Friday 11:00 am-6:30 pm
Program is for children in grade K-12 and operates weekdays 2:30pm-7:00pm for Elementary, 4:00pm-7:00pm for Middle School, and 2:00pm-7:00pm for High School.
Transportation provided from 17 local elementary & middle schools.  Transportation is not provided for high school students.
Snacks/Afternoon dinner is provided each day through Second Harvest Food Bank Kids' Cafe Program and NCDHHS Child and Adult Food Program.
Club is open on School Closing Days from 7:30 am-7:00 pm (School Closing Days are included in the Afterschool Program fee at no extra charge).
* Documentation of free/reduced lunch, Medicaid, or NC HealthChoice must be provided at registration to receive reduced rate. Actual and current card must be presented. No printouts accepted.