Pancake Day is one of the community's favorite traditions.  For 60 years, dedicated Board members, staff and volunteers have spent the third Thursday in March cooking pancakes and sausage for close to 5,000 hungry customers.  Pancake Day has become known throughout the area as "Concord's Favorite Day"!
Thanks to our many generous sponsors, Pancake Day has become one of the Club's biggest fundraisers, allowing us to continue to provide children with the programs and guidance they need to grow into well-rounded adults.
---
Pancake Day
This form stopped accepting submissions on March 16, 2017 6:00 am EDT.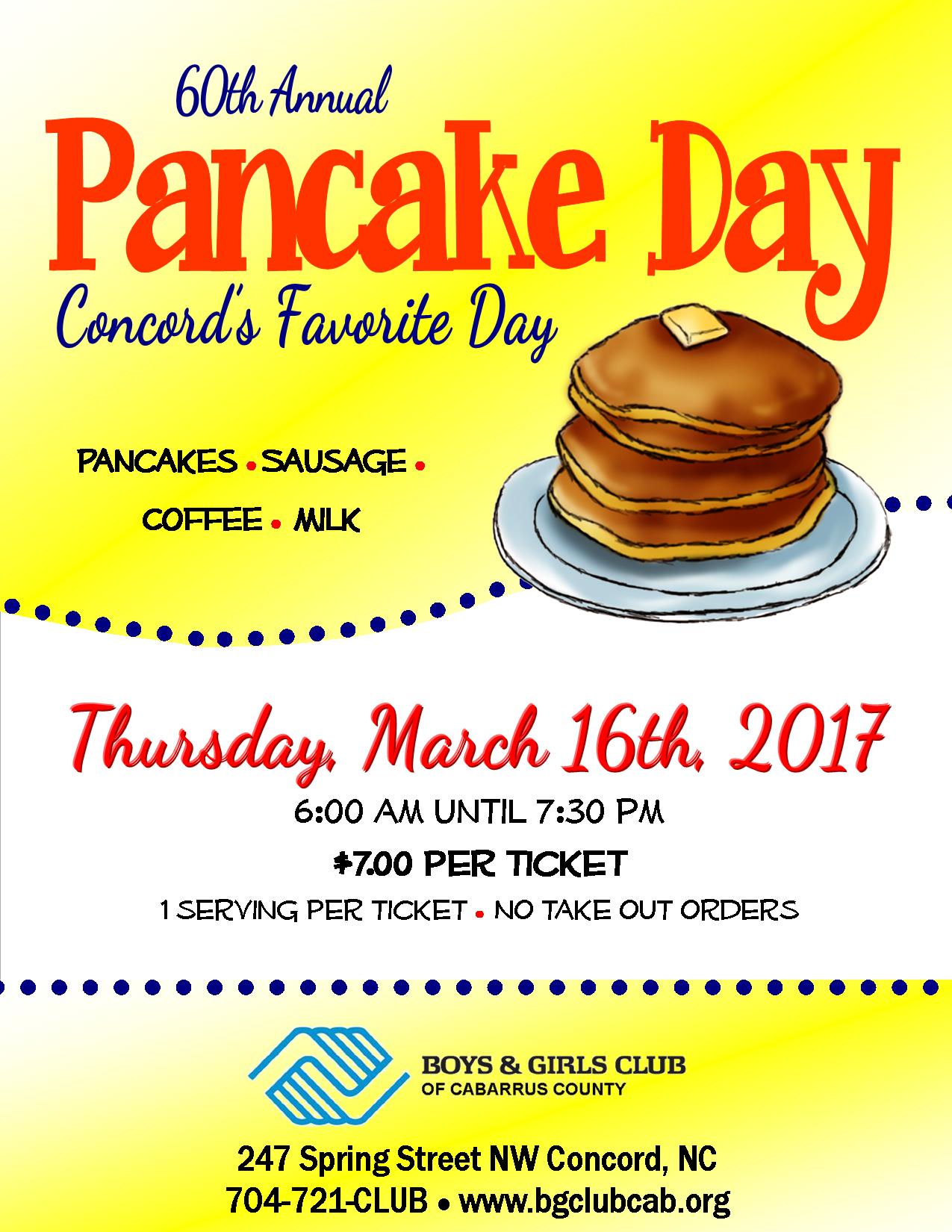 Tickets are $7.00 each and are available at the Boys & Girls Club now. Tickets will also be sold at the door during the event.
Contact Information
Mary Wilder
704-721-2582 ext. 125